Gold Award
The Girl Scout Gold Award is the highest award a Girl Scout can earn. Once achieved, it shows colleges, employers, and your community that you're out there changing the world.
Join a century of women who have done big things. Learn about scholarships for Gold Award Girl Scouts, the history of the Gold Award, and the benefits of going Gold. 

You can pursue your Girl Scout Gold Award if:
 
You're in high school (ninth through twelfth grade, or equivalent) 
 
You're registered as a Girl Scout Senior or Girl Scout Ambassador
 
You have completed two Senior or Ambassador Journeys OR earned the Girl Scout Silver Award and completed a Journey
 
Girl Scout Gold Award Steps


Investigate your issue thoroughly
 

Get help and build your team
 


Present your plan and gather feedback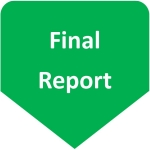 A Final Report must be submitted using the gogold online tool after your Gold Award project is completed.

Girl Scouts may earn the Gold Award year-round. However, to be recognized, the Gold Award Final Report must be submitted by the first Monday in April. 
Final Reports submitted after the first Monday in April will be included in the following year's recognition.
Projects are considered "completed" when the final report has been submitted and she has received official notification from the council that her Gold Award is complete.
Graduating Girl Scouts
A Girl Scout has until Sept. 30 of her Ambassador year to complete her project. For example, if a girl turns 18 earlier in the year, she still has until Sept. 30 following her high school graduation to finish her project.