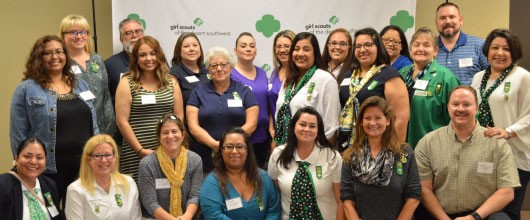 Volunteer Recognition
Thank you to the selfless women and men who help make Girl Scouting possible- our volunteers and community!
You truly are "building girls of courage, confidence, and character who make the world a better place".
Giving and receiving recognition is an important component of any volunteer experience.
A card from the girls, a handmade gift, an e-mail message or a surprise party are informal ways to say "thank you" to adults in Girl Scouts.
For formal recognition, adult Girl Scout volunteers may also