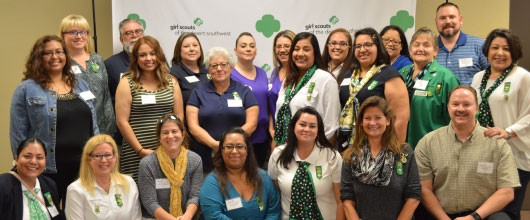 Volunteer Recognition
Thank you to the selfless women and men who help make Girl Scouting possible- our volunteers and community!
You truly are "building girls of courage, confidence, and character who make the world a better place".
Giving and receiving recognition is an important component of any volunteer experience.
A card from the girls, a handmade gift, an e-mail message or a surprise party are informal ways to say "thank you" to adults in Girl Scouts.
For formal recognition, adult Girl Scout volunteers may also be nominated for one our council or national Girl Scout awards.  For a complete list and criteria please see our Adult Awards in Girl Scouting Guide. Nominations may be submitted at any time of the year.  In order for awardees to be recognized, nominations must be received by the first Monday in April.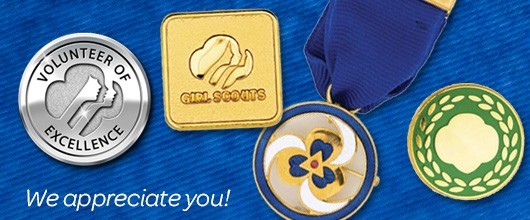 Individual
All adult award nominations require one nomination form plus two unique endorsements.
Community
Nominate a deserving community member or organization.