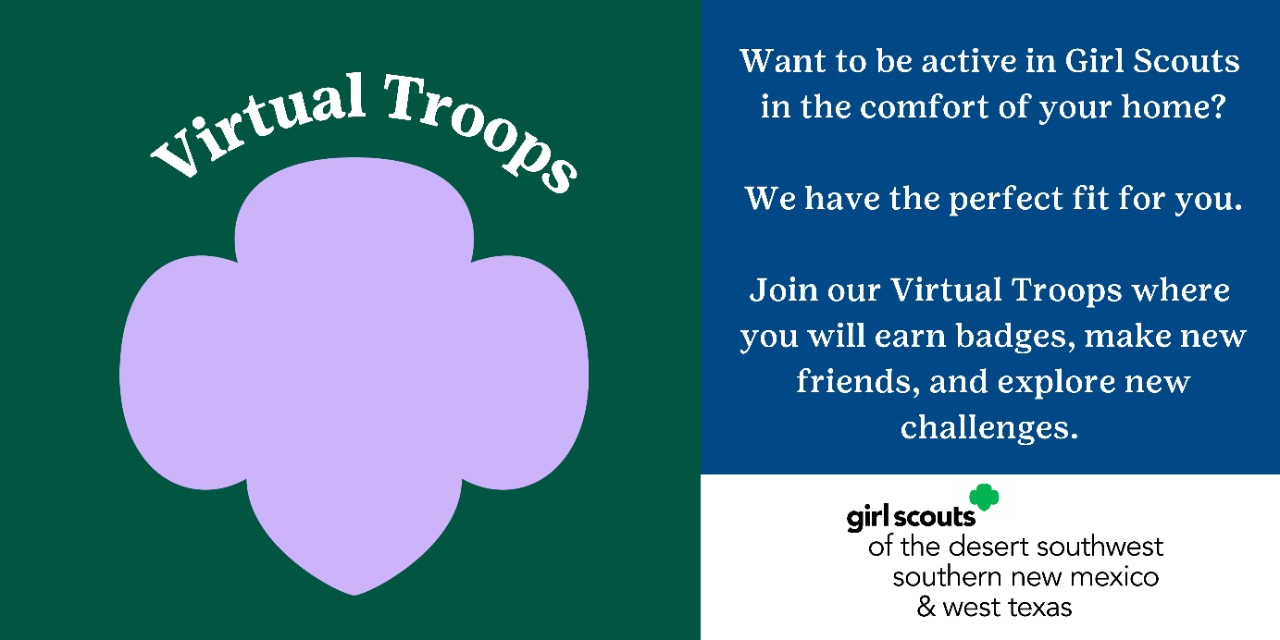 Girl Scouts from across our council are invited to register for our Virtual Troop meetings. They will have the opportunity to make new friends, earn badges and have fun together!
All Girl Scouts in our council are welcome to join
Virtual Troop Meetings are free
Free badges or patches provided, when funding is available
Attendees register once and can attend all of the meetings. Registration required. 
Must be a current, registered Girl Scout with GSDSW to participate
Beginning September 13, 2021!
More details and registration links coming soon.
Daisies (Grades K-1) meet Mondays, 5:00 PM MST 
Brownies (Grades 2-3) meet Tuesdays, 5:00 PM MST
Juniors (Grades 4-5) meet Wednesdays, 5:00 PM MST
Cadettes, (Grades 6-8) meet Wednesdays, 5:00 PM MST